Sunita
Ladhiapur, Ballabgarh | Employable Skills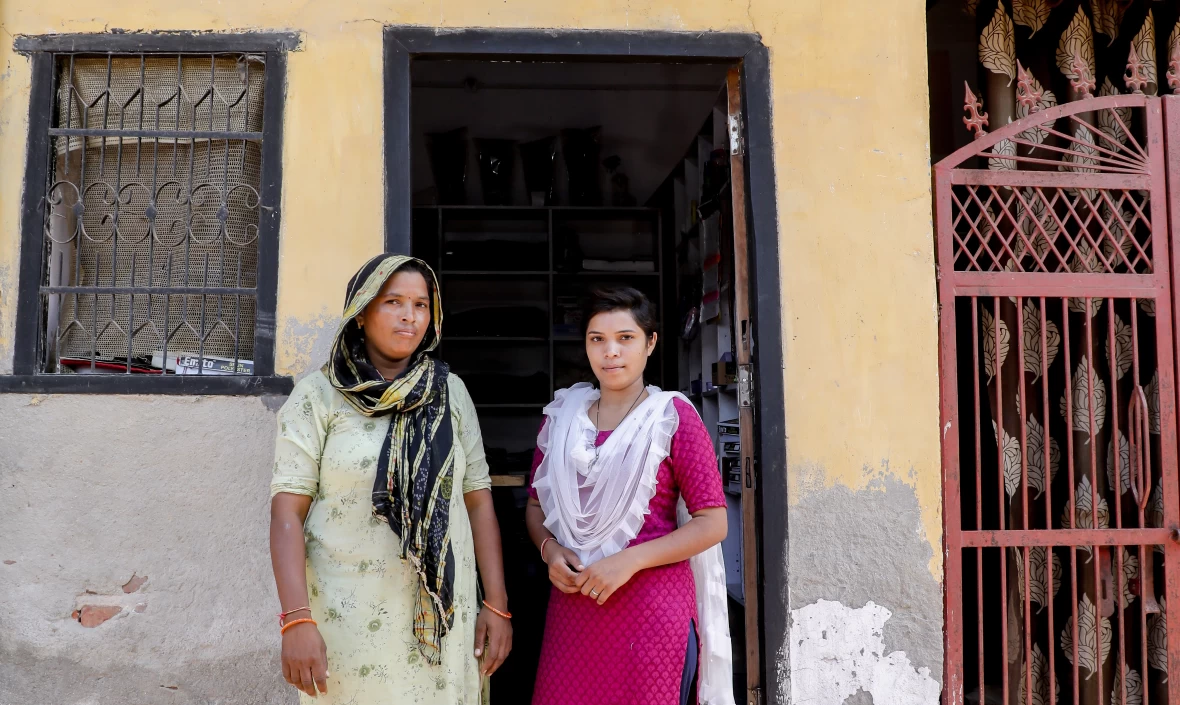 Sunita from village Ladhiapur in Haryana and a member of ARKE, serves as an inspirational story of helping women realise their potential. Ladhiapur village is a small village situated 14 kilometers from Ballabgarh, an industrial town in Haryana. Sunita initially was unhappy that women in the village were confined to their homes and did not have much exposure outside the village.
Having married at an early age 15, she was stitching clothes for her family and later started doing it for her neighbours to earn money. It was through her engagement with LBCT that she not only completed her high school but joined their VTC to gain mastery over her skill. Now 34, Sunita is the president of her SHG and one of the highest earning members of ARKE.
"Learning from experts the finer points of perfection, interacting with designers on product development, with production team on costing and from ARKE on how to design business cases have been key in helping me reach where I am at, notes Sunita."
ARKE, which gets regular orders from Nila, JCB and various other corporates makes sure that its members have a continuous source of income. Over the years, Sunita's earnings have also increased, from Rs 500 to Rs 12000 a month. Apart from these changes, Sunita has visited several exhibitions as a part of ARKE, meaning she along with her fellow group members has had a chance to finally step out of her village and travel to the city.
A natural leader and motivator, she has helped other women realise the need to be financially independent and assert their own identity. Back home, she serves as a role model to her two daughters, who are also enrolled in the SHG.