Santosh
Bhamoriya, Jaipur | Employable Skills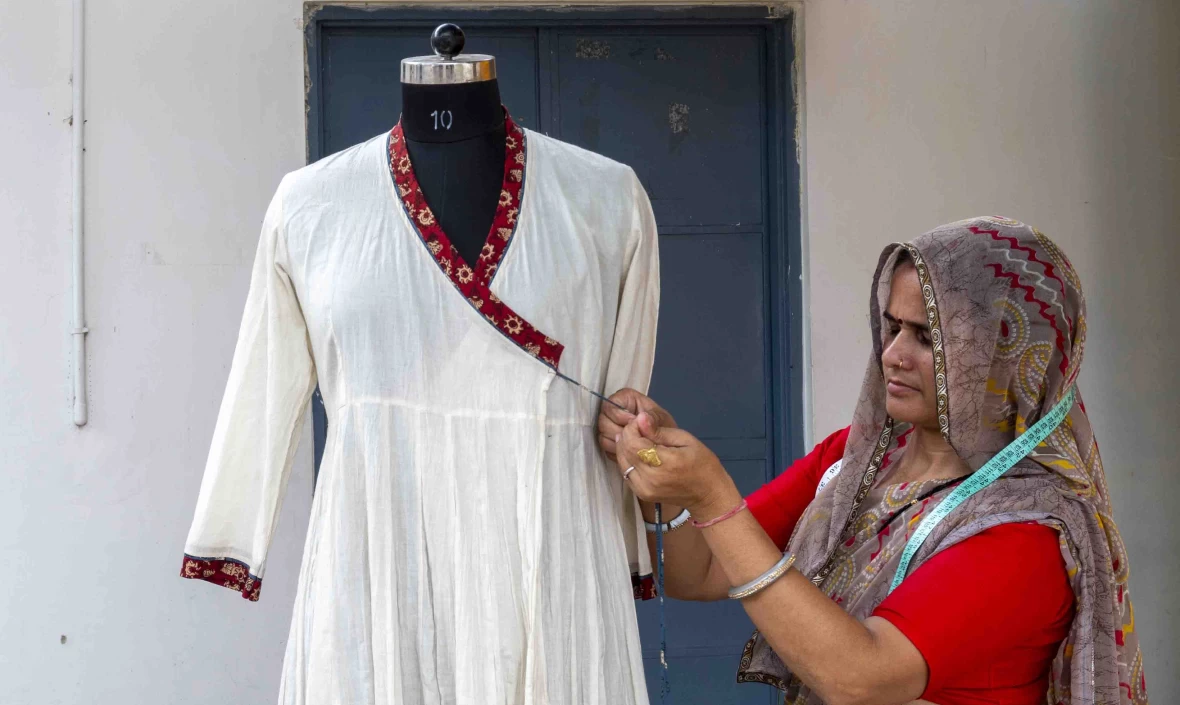 Santosh Sharma, 28, has set an example for other women in her village through her willpower and her want to be self-reliant. For a woman who got married at an early age and therefore never attended school, Santosh has been successfully heading the Durga SHG and managing the accounts with the help of her supportive husband. She joined the SHG seven years ago and learnt stitching through the basic and advanced courses organised by LBCT.
Since she also had a flair for handicraft-based skills, she learned Gotta Patti- a special type of embroidery from Rajasthan that holds special significance. Textiles with gota patti work are worn during festivals and weddings in the state. Since mastering the craft, she has also taught it to five other women and started a small business. Through the SHG, she even took a loan to make a gotta patti frame at her home for her business. Today, not just Santosh, but the five women associated with her are self-reliant and are able to support their family's income through their work.